At the end of March 2022, we passed the 100,000 mark of beneficiaries of the Kajou app!
For more than 2 years, Kajou has distributed its application and its MicroSD cards in more than 8 countries, in particular in Sub-Saharan Africa but also recently in Europe with the Bonjour solution for learning French for refugee populations.
A big thank you to all our users and partners who make Kajou a success! We are happy to get up every morning to offer you a better and better solution and more and more relevant content!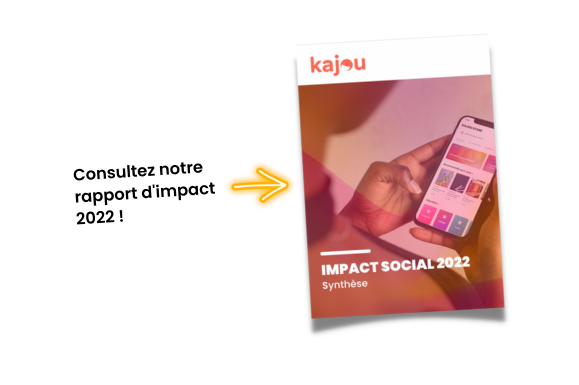 And you, when will you join us?
Download the Kajou app now and access thousands of online contents as well as our microSD card catalog.