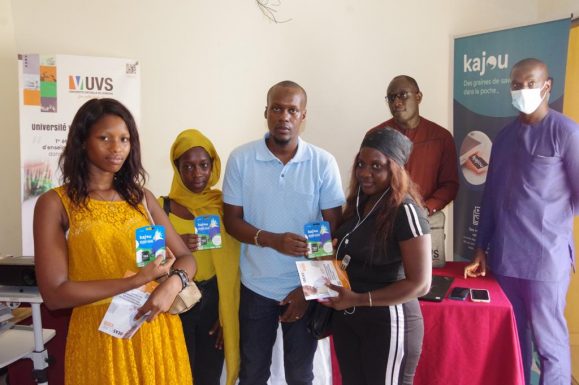 A ceremony of symbolic delivery of SD Kajou cards to students of the Open Digital Space (ENO) of Keur Massar was held this Thursday, November 25, 2021.
This activity is part of the implementation of the pilot project started in March 2020 by Kajou, the Virtual University of Senegal (UVS) and the NGO Bibliothèques Sans Frontières (BSF). The 6,500 cards distributed to UVS students will enable them to access digital educational resources free of charge and offline (without an internet connection).
The activity, chaired by Prof. Jean Louis CORREA, Director of Studies, Research and Innovation (DERI) of the UVS, was attended by Mrs. Prisca BERROCHE, Mr. Yves Ghislain TCHOUANTE of BSF, Mr. Mouhamadou GUEYE of Kajou, Serigne Fallou NIANG, Administrator of ENO and his staff, Mr. Djibril DIALLO of DERI and Mrs. Ndeye Coura Thiam NIANG of DCM. It was also marked by a strong mobilization of students who came to attend the ceremony.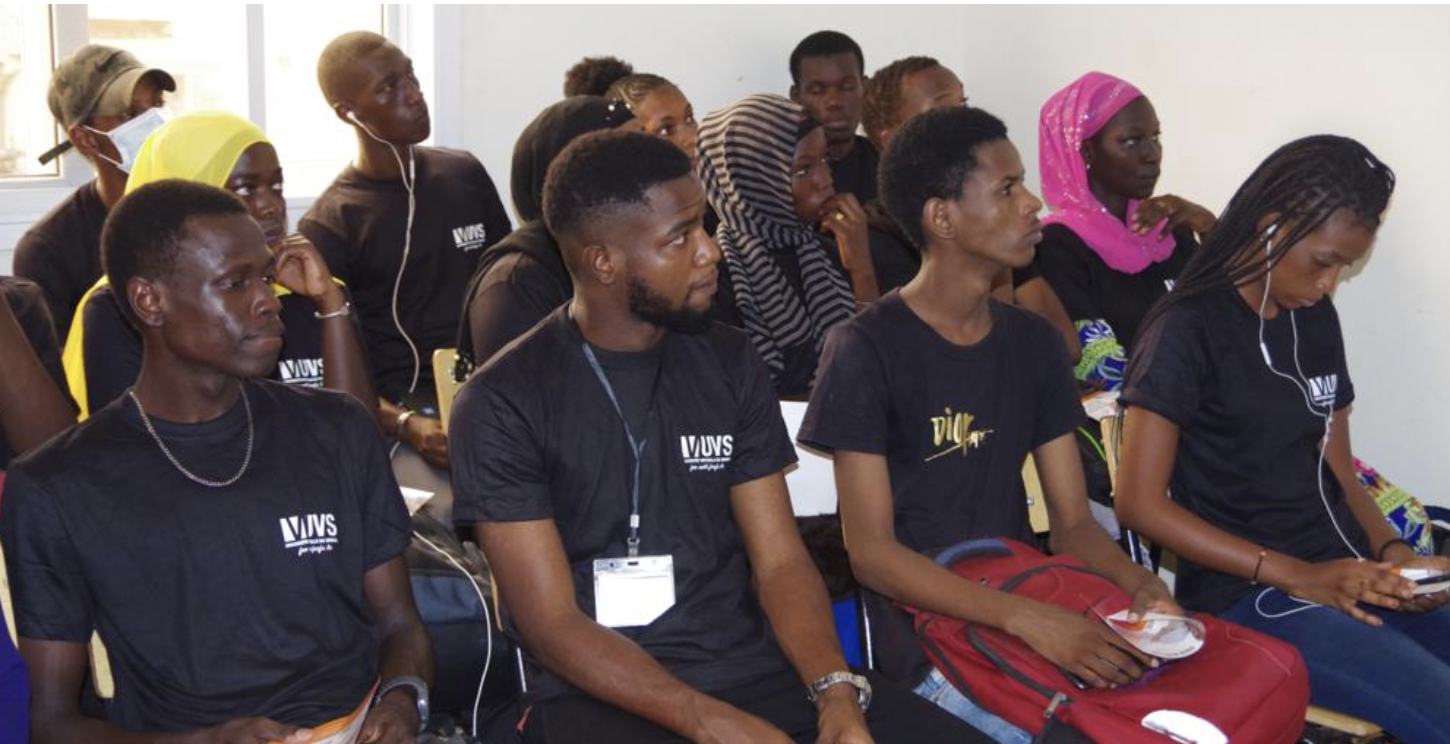 Mouhamadou GUEYE from Kajou gave a demonstration to the students on the use of SD cards from their smartphones. Following his presentation, the students were very enthusiastic about the new tool made available to them and did not hesitate to ask questions on aspects that seemed unclear to them.
The closing remarks were made by the Coordinator's representative, Professor Jean Louis CORREA, who emphasised the importance of this project. Indeed, for him, the inclusion of digital technology in learning is a social and even sociological challenge. He counts on the autonomy of UVS students built over the years for a better appropriation of these cards dedicated to them. He ended his speech by thanking Kajou and BSF and invited them to continue this beautiful collaboration in new directions.
A symbolic handover of the SD cards to the students and a family photo ended the ceremony.