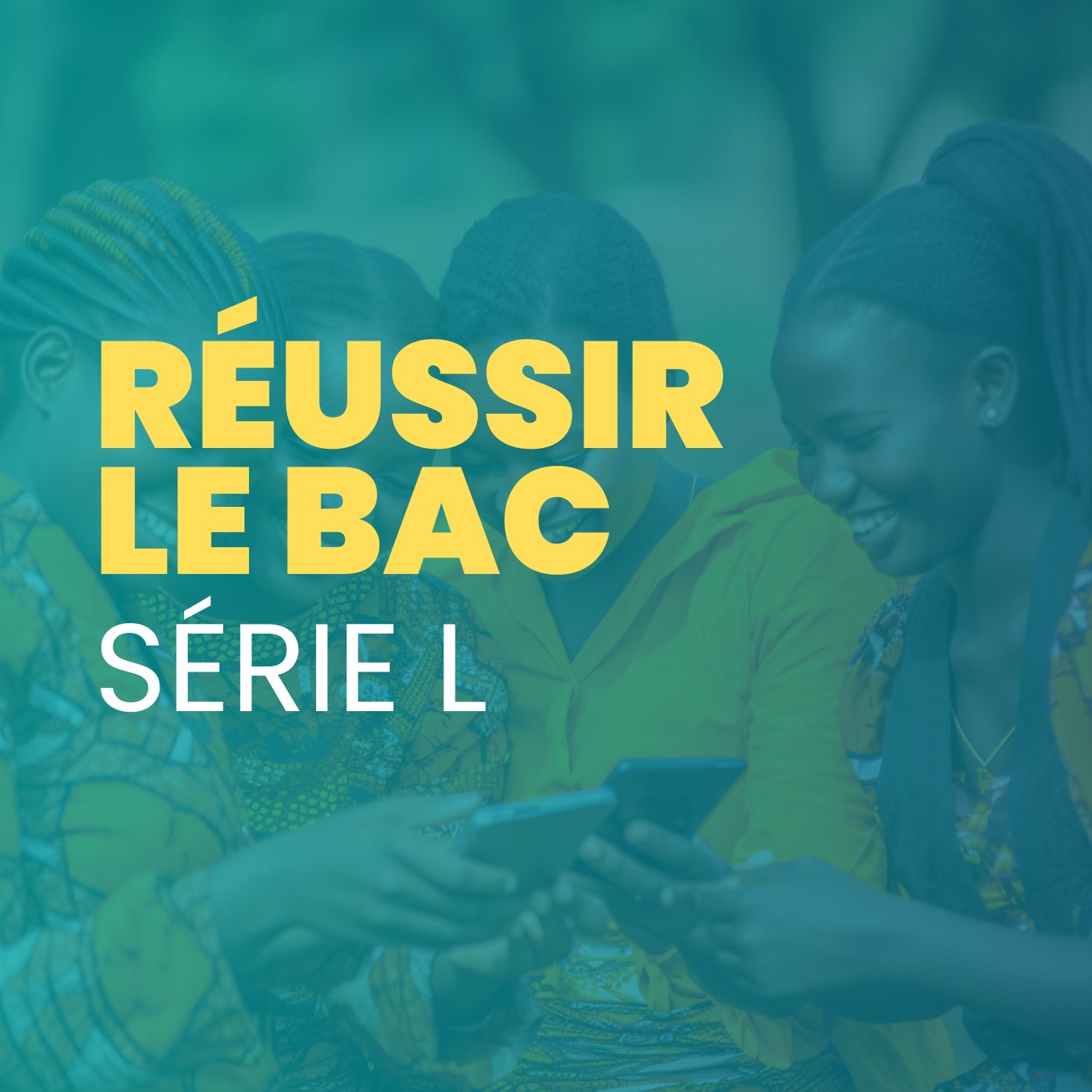 Réussir le Bac - Série L
Do you want to pass your Bac? This card is for you!
Find all the Ecoles au Sénégal videos and many additional resources to revise and pass the literary baccalauréat!
And also :
Tips to help you prepare for the tests and avoid stress on the big day!

Advice on choosing a university course and building a career plan.

Please note: this Kajou card only covers the Senegalese school curriculum.